PUB SIZE POOL TABLE 8FT SNOOKER BILLIARD TABLE WITH 10MM TABLE TENNIS / POKER TOP
$1,349.00
Notify me when item is back in stock.
Description
Pool Table;
25mm (1 inch) Thickness MDF playing surface board

Please note other pool tables in the market use thinner tops as well as lighter materials, our tables are 1 inch thickness top and weigh approx 150kg, this allows the table to be extremely durable and strong, increasing the lifespan of the table overall.

Table Size: 2.45m x 1.30m x 0.85m

Standard 8Ft x 4Ft Pool Table size, used in pubs

​

50mm extra thick legs

Choices of felt colour;

Blue

felt

(Only

Blue

is available this batch)

Easy assembly; similar to putting together household furniture. Phone support is provided, if needed, easy enough to understand over the phone.

High speed wool felt playing surface

A good choice if you are looking for solidness and durability

Ball return; sink a ball and it will return to one end of the table

Adjustable feet provided. Can adjust in height of about 1 inch

This table can be used both indoors and outdoors, but we do not recommend storing it outdoors

Our tables are heavier and much more durable than our competitors table. W

e highly recommed you visit our stores in person!
Table Tennis / Poker Top
Table Tennis Top/ Poker Top combination

One side Table tennis, other side poker surface

10mm MDF Board,

In two pieces,

sits on top of pool table

Dimensions: 242cm x 121cm

Includes 2 Rackets/3 Balls/1 Net

(posts with suction cups

)
FREE Accessory kit
With all purchases of our Pool Tables, we offer free accessory kit, valued at $400

ACCESSORIES INCLUDED
3 Quality wooden handle 1/2 cue sticks.

1 Cross pool assist cue

1 Score Counter

1 wall mountable cue stand

1 Set of Pool balls

1 Set of Snooker balls

1 Set of Kelly pool

1 Triangle

1 Box of chalk

1 Chalk holder

1 Wooden table brush

1 Water-resistant table cover
DELIVERY
We offer free delivery in Sydney/Melbourne/Brisbane/

Gold Coast/

Perth/Adelaide metro area

Note: Freight charge applied for delivery to the CBD office.

Please use the freight calculator for a delivery quote. Please allow 7-14 days to transit

For far remote country areas, we can offer depot pickup which may be a much cheaper option than the quoted to door delivery.

For certain far remote country areas that courier service can not cover, they will call to arrange a drop point. Additional charge may apply.

Due to OH&S delivery can only be to the ground level

/ front door

. Courier/Driver cannot help you take it through any sized flight of stairs; you will need to arrange people to be there if this is an issue

For CBD delivery; please ensure there are capable people to help with the unloading of the truck and moving the product from the truck to the destination, as the driver will be unable to help if it is an office building. Please also ensure that there is suitable parking in the area.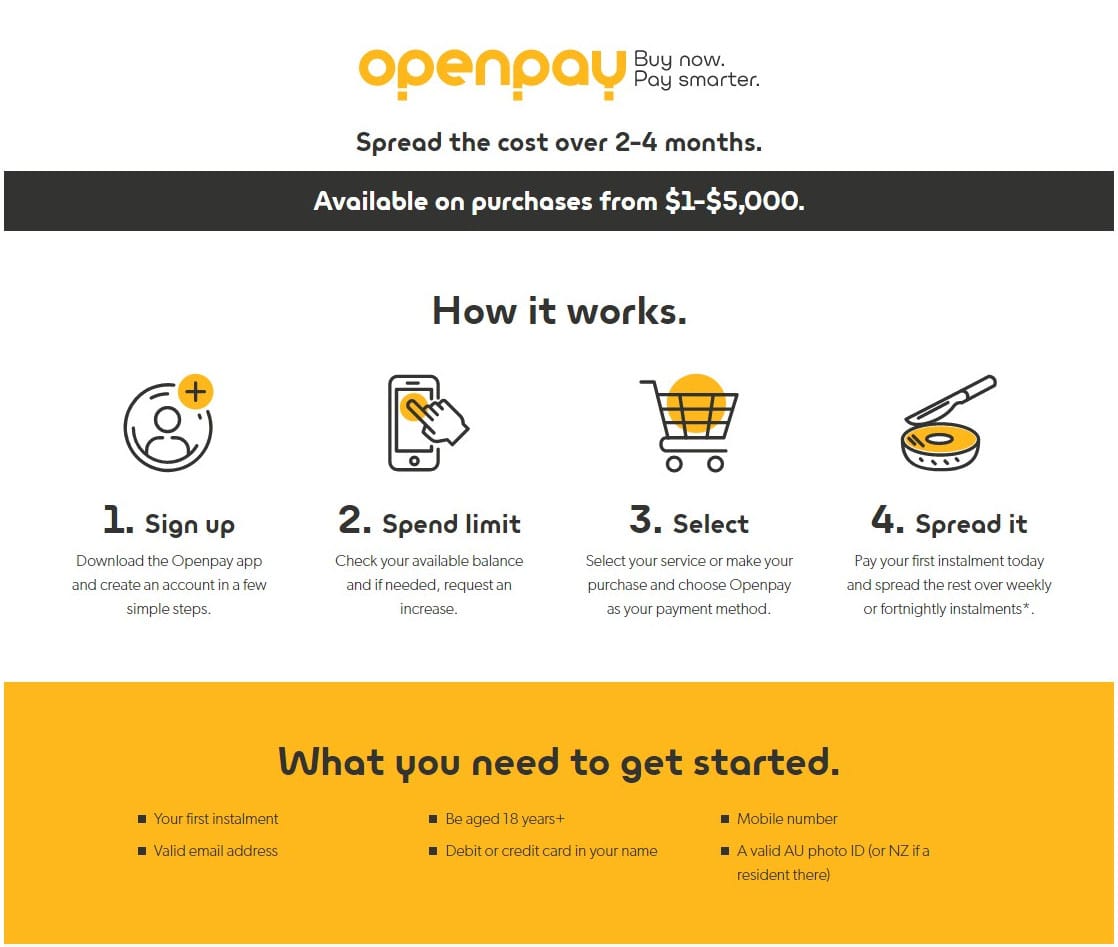 LayBuy | The Smart Way To Pay

How It Works:
Simply select Pay by LayBuy at checkout.
Returning customers only need to confirm the order to complete the purchase.
New customers can sign up at checkout and start using LayBuy today.
Your order is processed immediately and your payment schedule is established.
Only a sixth is due today and the rest is split over 5 weekly automatic payments on the day of the original purchase.
For further details and FAQ's about LayBuy please visit their website
here
.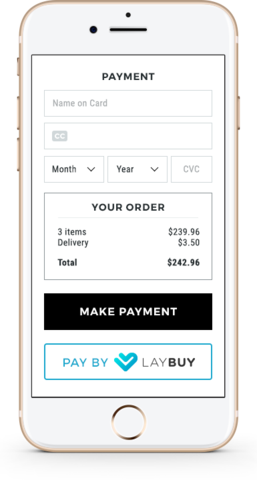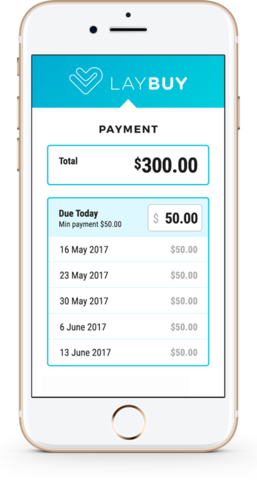 How
it
works
Step 1
Choose LatitudePay at checkout
Look for LatitudePay in the online checkout or shopping cart. It won't cost you any extra – just select it as your payment option.
Step 2
Sign up for LatitudePay
First time you sign up you'll need to grab your ID (for example, an Australian Driver's Licence or Passport), plus your Visa or Mastercard for the weekly payments. It's easy and takes about two minutes. Next time you just log in.
Step 3
Real time approval
If approved, you're good to go… just like that. Pay 10% upfront (or more if you prefer) and the rest over 9 weekly payments. Go forth and shop.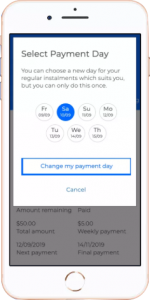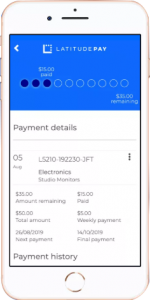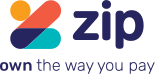 Want it
Create your account in moments and select
Zip at checkout

Get it
We pay the store, you get the goods,
nothing to pay today

Own it
Choose how you pay us back over time,
interest free

Reusable account
We give you one account with one monthly statement, no matter how many times you shop

Interest free
No interest, hidden fees or upfront payments

Flexible payments
Choose repayments that suit your lifestyle – weekly, fortnightly or monthly
We own easy
We only charge a $6 monthly account fee when you have an outstanding account balance. If you pay off your balance by the due date, we'll waive the fee. That's it. Easy.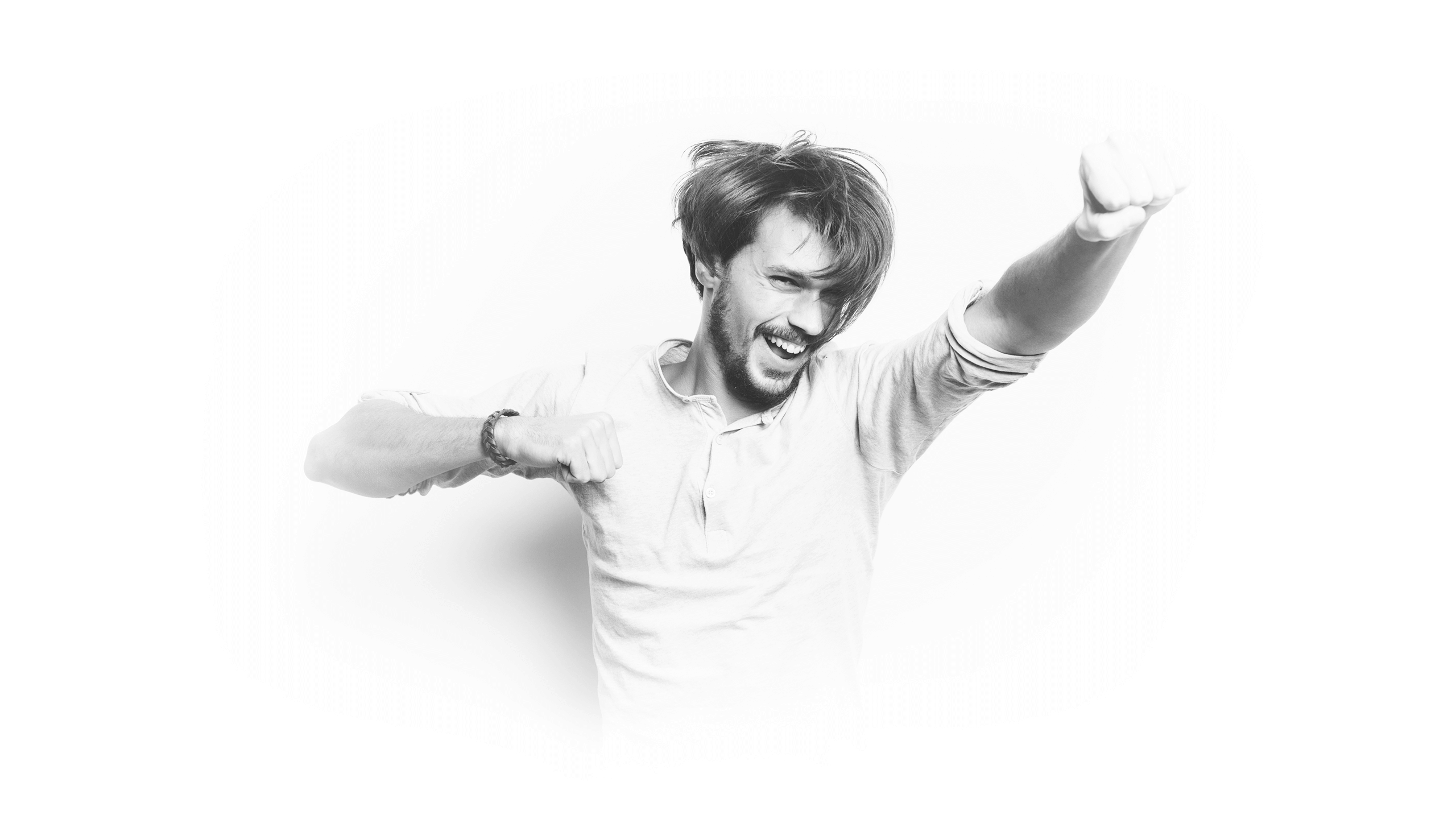 Create your account
FAQs
What is Zip Pay?

Zip Pay is a reusable account of up to $1000 that lets you shop now and pay later. No upfront payments and interest free always. Make as many purchases as you like up to your account limit, then set up flexible repayments to suit your lifestyle. Easy as.

How does it work?

Apply in moments and get approved for up to $1000 on the spot. Once approved, start shopping online and instore, wherever you see Zip at checkout. That's it – your purchase is all yours, with nothing to pay today. Interest free always.

How do repayments work?

Your first payment won't be due until the end of next month. When you open your account, we'll set up a monthly payment of $40 (or less if the amount you owe is under $40). This will come from your linked debit card on the last day of each month and run until your purchases are paid off.

Finally, if there's nothing owing on your account, there's nothing to pay. Your account simply remains active until you're ready to make a purchase.

Am I eligible for Zip Pay?

To be eligible to apply for a Zip Pay account, you need to:
Be an Australian citizen or permanent resident
Be at least 18 years of age
Have a valid Facebook or PayPal account, in your own name
Have a valid debit card, in your own name
Have not declared bankruptcy or insolvency
What are the fees?

Zip Pay is 100% interest free, always. There's a $6 monthly account fee, this monthly fee is waived if your closing balance is paid by the due date. No balance no fee. And you'll pay nothing upfront – there are no setup fees and no hidden charges. If you don't meet your minimum monthly repayment, a $5 late fee may apply. That's it.

How do refunds work?

Start by speaking to the retailer – if they agree, they will process the refunded amount which will appear back in your Zip account. If a refund puts your Zip account in credit, you can contact us to have the amount refunded to your bank account instead. Or, simply use it for your next purchase.
More FAQs
Zip is an Australian ASX listed company.

Pay over 8 weeks with four easy installments with Afterpay! You can pay with Afterpay on any order up to $1000 and spread the cost over four equal payments from your credit or debit card. (Limit of $800 for debit card accounts) The best part is you don't have to make full payment before your item arrives! Your order will be approved instantly, and if the items are in stock, they will ship the next day. Then you can enjoy your new product and let Afterpay help you organise your payment schedule. If it's your first time with Afterpay, your first payment will be made at the time of purchase. If you've used Afterpay before, your first payment will be made 14 days after purchase. Simply select 'Afterpay' as your payment method in the checkout and follow the prompts. No hidden fees and no lengthy application!
Term and Conditions
|
Privacy Policy
Transactions are processed through Afterpay's payment gateway.