E16 E-Free 24″ E-Trike
$1,999.00
Notify me when item is back in stock.
Description
e-Free 24″ E-Trike

Features:
Perfect just got better! – Our extremely popular Adult Tricycles now comes in an electric version to make your commute or cruise a lot easier.
Prioritizing Comfort – When it comes to bikes, there isn't a lot to offer in terms of comfort. That all changes with our trikes, with comfort-oriented components, ergonomics & a third wheel for balance
Low Step-over Frame – With a low-stepover frame, we've removed the struggle of climbing onto the tricycle frame. Easy mounting or dismount.
Strong Steel Frame – A flexible frame that helps absorb impact shocks, making those frustrating bumps a little more enjoyable.
Relaxed Saddle Offset – Saddle offset is extremely important in terms of comfort. We've finetuned the offset so that the pedals are angled more in front for the rider, for an easier riding position
Easy to reach handlebars – Fitted with an alloy adjustable stem, enjoy a perfect angle o comfortably place your hands, enhancing your riding experience
Padded, spring leather saddle – Prioritising comfort, we understand that having comfortable seat complements and enjoyable commute. That's why we've added height and angle adjustability on the seat via micro-adjust. Plus, our comfort designed seat offers a padded wide seat to reduce soreness from longer rides
Three Wheels – Have a safe ride! The extra wheel implemented in the trike, ensures a stable and sturdy bike to start and stop with ease without the need to balance
250W DC Brushless Hub Drive Motor – Tricycles are normally a lot heavier than normal bikes, meaning getting around and going for a cruise can be harder. By using a front wheel hub drive motor, this eliminates most weight issues and uphill struggles with pedaling with a Pedal Assistance System (PAS) which will sense and amplify your pedaling effort by powering the front wheel to assist in speeds up to a maximum of 25km/h
Be in Control – With an LCD display, you'll be able to see your speed, trip stats, current power assist, and battery charge. You'll be able to adjust from level 1 to 5 of power assist, with the higher number providing more motor assistance during pedaling.
36v Lithium-Ion Battery – With a reliable 36v Lithium-Ion battery, you'll get excellent life and performance to keep you going and going. Safety tested to strict international standards. Neatly tucked in behind the seat for a low profile look.
Shimano 7 Speed Easy Shift – Changing gears is a cinch with our Shimano RevoShifter. Simply twist up or down in motion for a quick downshift or upshift. Our 7-speed reliable Shimano drivetrain comes with great gearing ratios for smooth and easy street/urban riding.
Stopping Power – Braking is an essential component when going for a ride and is paramount for a safe and enjoyable journey whether it be from commuting or simply a scenic ride. Our Trike comes with front alloy V-Brakes and reliable rear Disc Brakes.
Load Up – Whether you are commuting to work, going out shopping or simply going for a joy ride, never fret about having space to put your belongings, with a spacious 59 x 49 cm (L x W) rear basket.
Road Legal & Compliance Tested – Don't settle for kits to modify your bike – buy a factory legal electric trike with no hassles. Our PAS (Pedal Assist System) is completely road legal, safety tested and is limited to a max speed of 25km/h. All components are seamlessly integrated, appropriately slotted frame to accommodate wiring.


Specifications:
Color: Black
Sizes: 24″
Frame: Strong steel frame with easy low stepover height, 24″ Wheel
Fork: Steel Forks
Handlebars: Chrome Plated Steel
Derailleur: Shimano RD-TX35 Rear Derailleur
Chainwheel & Crankset: Promax 1/2″ x 3/32″x 38T Chainwheel with 170 Alloy Cranks
Brake Lever: Promax Alloy Brake Levers
Front Brake: Promax Alloy V-Brakes
Rear Brakes: Rear Disc Brake
Shift Lever: Shimano SL-RS45-7R Shifters
Freewheel: Shimano ACSHG2008233 Freewheel
Stem: Promax Alloy Adjustable Stem
Saddle: Comfortable padded and spring leather saddle
Saddle Clamp: Promax Alloy Seat Post Clamp
Motor: 250W DC Brushless 36V
Display: BLCD Display Panel
Battery: 36V 9AH Li-ion Battery with Charge time of 4-6 Hours. EN61000-6-3: 2007+A1: 2011 and EN61000-6-1:2007 Compliant. UN38.3 Compliant.
Distance: Distance on Charge, 25Kms. (Depends on style of riding, terrain, weight carried and other variables
Charger Information: Maximum Speed 25 Kmh1
Capacity: Load capacity of 110Kgs
Gross Weight: 40kg
Net Weight: 37kg Approx.
Wheels: Easy rolling 24″ x 1.75″ Tyres
Grip: Comfortable Rubber Grips
Bell: Alloy & Plastic Bell
Tyres: Kenda 24″ x 2.125 Black Tyre
Rims: 24″ x 1.75 x 14G x 36H Alloy Rims
Carton Size: 121 x 31 x 84.5 (L x W x H, cm)
Gross Weight: 40kg
Warranty Lifetime warranty on frame and fork
12 month warranty on electrical components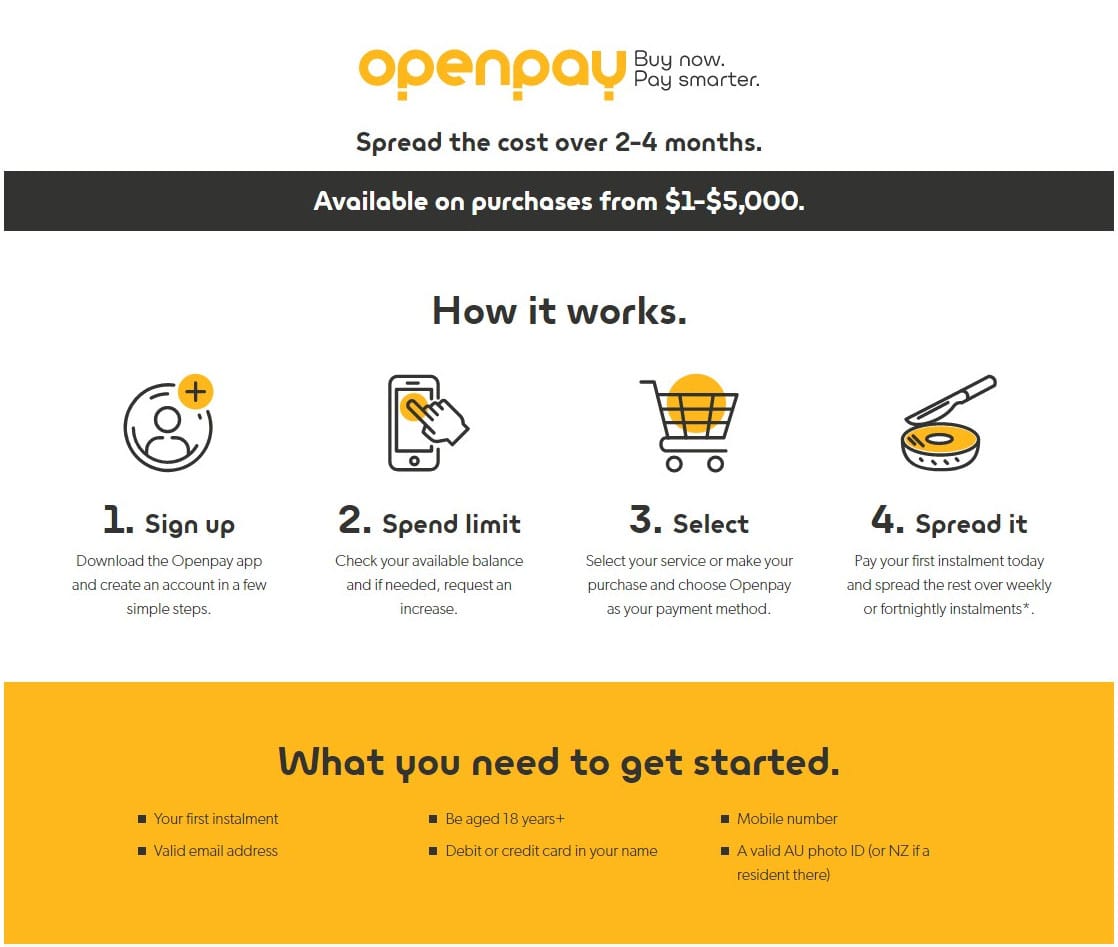 LayBuy | The Smart Way To Pay

How It Works:
Simply select Pay by LayBuy at checkout.
Returning customers only need to confirm the order to complete the purchase.
New customers can sign up at checkout and start using LayBuy today.
Your order is processed immediately and your payment schedule is established.
Only a sixth is due today and the rest is split over 5 weekly automatic payments on the day of the original purchase.
For further details and FAQ's about LayBuy please visit their website
here
.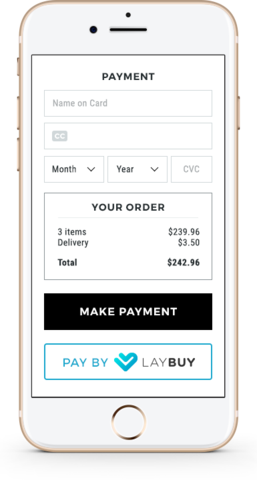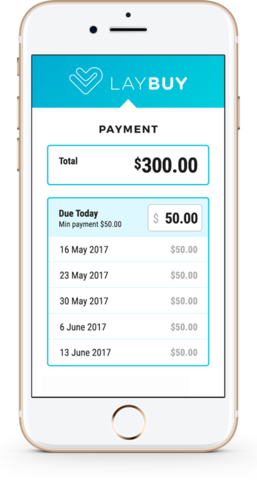 How
it
works
Step 1
Choose LatitudePay at checkout
Look for LatitudePay in the online checkout or shopping cart. It won't cost you any extra – just select it as your payment option.
Step 2
Sign up for LatitudePay
First time you sign up you'll need to grab your ID (for example, an Australian Driver's Licence or Passport), plus your Visa or Mastercard for the weekly payments. It's easy and takes about two minutes. Next time you just log in.
Step 3
Real time approval
If approved, you're good to go… just like that. Pay 10% upfront (or more if you prefer) and the rest over 9 weekly payments. Go forth and shop.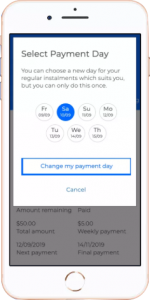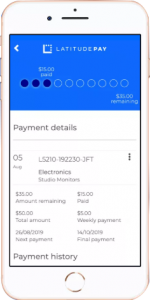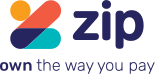 Want it
Create your account in moments and select
Zip at checkout

Get it
We pay the store, you get the goods,
nothing to pay today

Own it
Choose how you pay us back over time,
interest free

Reusable account
We give you one account with one monthly statement, no matter how many times you shop

Interest free
No interest, hidden fees or upfront payments

Flexible payments
Choose repayments that suit your lifestyle – weekly, fortnightly or monthly
We own easy
We only charge a $6 monthly account fee when you have an outstanding account balance. If you pay off your balance by the due date, we'll waive the fee. That's it. Easy.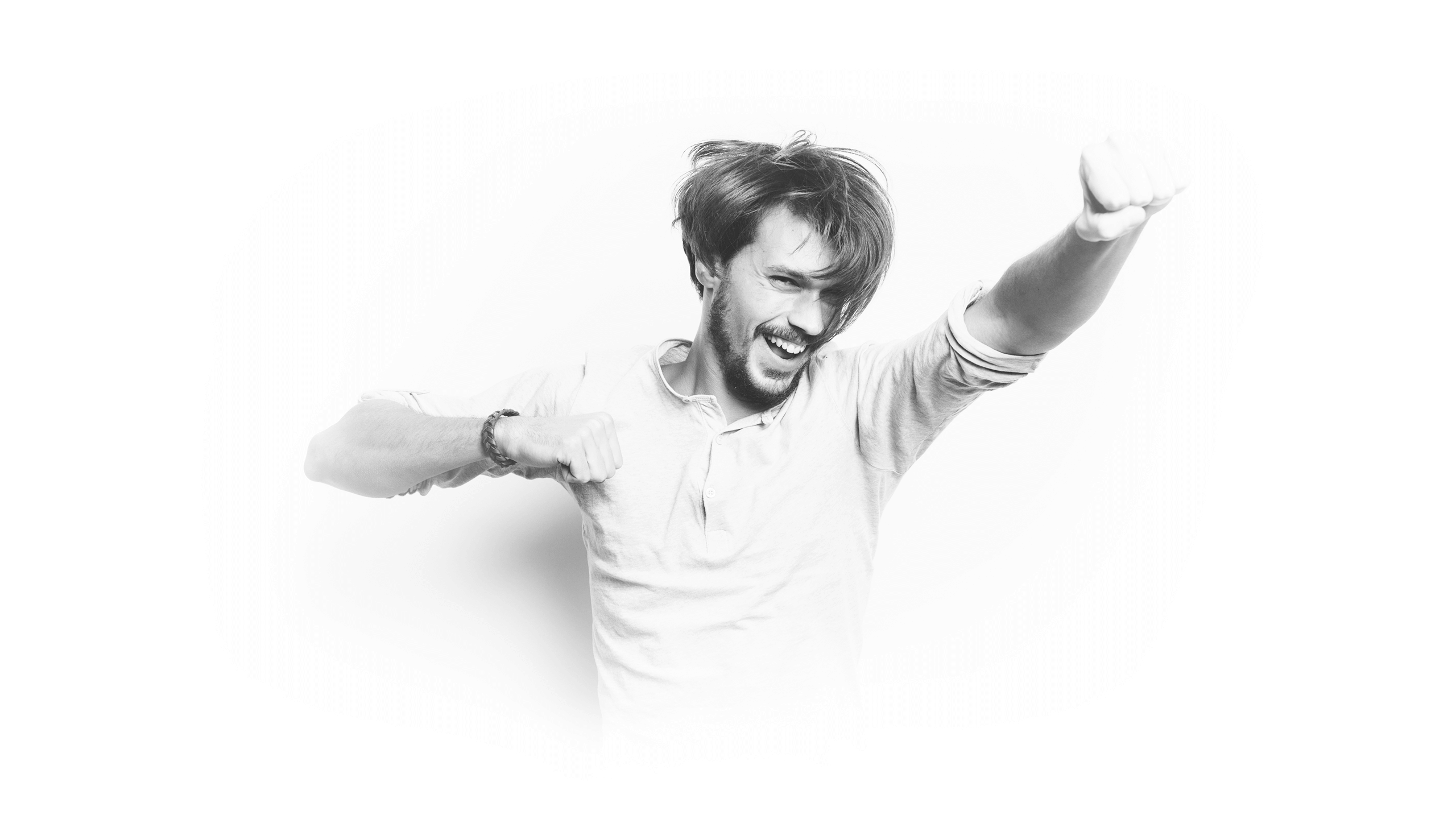 Create your account
FAQs
What is Zip Pay?

Zip Pay is a reusable account of up to $1000 that lets you shop now and pay later. No upfront payments and interest free always. Make as many purchases as you like up to your account limit, then set up flexible repayments to suit your lifestyle. Easy as.

How does it work?

Apply in moments and get approved for up to $1000 on the spot. Once approved, start shopping online and instore, wherever you see Zip at checkout. That's it – your purchase is all yours, with nothing to pay today. Interest free always.

How do repayments work?

Your first payment won't be due until the end of next month. When you open your account, we'll set up a monthly payment of $40 (or less if the amount you owe is under $40). This will come from your linked debit card on the last day of each month and run until your purchases are paid off.

Finally, if there's nothing owing on your account, there's nothing to pay. Your account simply remains active until you're ready to make a purchase.

Am I eligible for Zip Pay?

To be eligible to apply for a Zip Pay account, you need to:
Be an Australian citizen or permanent resident
Be at least 18 years of age
Have a valid Facebook or PayPal account, in your own name
Have a valid debit card, in your own name
Have not declared bankruptcy or insolvency
What are the fees?

Zip Pay is 100% interest free, always. There's a $6 monthly account fee, this monthly fee is waived if your closing balance is paid by the due date. No balance no fee. And you'll pay nothing upfront – there are no setup fees and no hidden charges. If you don't meet your minimum monthly repayment, a $5 late fee may apply. That's it.

How do refunds work?

Start by speaking to the retailer – if they agree, they will process the refunded amount which will appear back in your Zip account. If a refund puts your Zip account in credit, you can contact us to have the amount refunded to your bank account instead. Or, simply use it for your next purchase.
More FAQs
Zip is an Australian ASX listed company.

Pay over 8 weeks with four easy installments with Afterpay! You can pay with Afterpay on any order up to $1000 and spread the cost over four equal payments from your credit or debit card. (Limit of $800 for debit card accounts) The best part is you don't have to make full payment before your item arrives! Your order will be approved instantly, and if the items are in stock, they will ship the next day. Then you can enjoy your new product and let Afterpay help you organise your payment schedule. If it's your first time with Afterpay, your first payment will be made at the time of purchase. If you've used Afterpay before, your first payment will be made 14 days after purchase. Simply select 'Afterpay' as your payment method in the checkout and follow the prompts. No hidden fees and no lengthy application!
Term and Conditions
|
Privacy Policy
Transactions are processed through Afterpay's payment gateway.