Description
User Friendly Controls
Everything at your finger tips
3.0 CHP EverDrive® H7 Motor
Keeping your treadmill running and running
Nothing will beat EverDrive® in quality and durability.
EverDrive® combines innovative motor engineering technology with the highest quality components to produce a new revolutionary treadmill motor.

Have confidence with a Lifetime Warranty*
AAA grade conductive copper coils and sealed bearings
Silent fan cooled temperature management
Larger motor casing reducing noise and vibration whilst adding stability
Advanced high grade insulation for longevity
Dual carbon brushes
18 Levels of Automatic Incline
Burn calories faster
Increase the intensity of your workout and reach your fitness goals faster by adding up to 18 levels of automatic incline.
Training on an incline increases your heart rate and greatly improves leg strength.
Spacious DuraGrip® Running Belt
More room to run
The commercial grade, innovative groove belt which maximizes grip and durability for safe and long lasting high end performance.
DuraGrip® belts have anti-static properties and noise reducing material to ensure a pleasant walk, jog or run.
ShockControl™ Cushioning
Takes the shock out of running
With our advanced cushioning system, ShockControl™ suspension provides excellent support and reduces impact on your joints,
ankle and feet to keep them well protected for every-day workouts.
Polar Wireless Heart Rate Monitor Compatible
Get an easier and more accurate heart rate reading
*Wireless chest strap sold separately
With Heart Rate Control, this treadmill works with a heart rate chest strap to measure your heart rate, and automatically adjusts the speed and incline levels so that you're always working out at your target heart rate
HydraAssist® Soft Drop Folding
Fold it up & store it away
Save space with HydraAssist®. HydraAssist ® creates a simple and effortless way to fold up your treadmill, and a soft-drop mechanism when unfolding your treadmill. Once folded, our Treadmill features two transportation wheels for easy mobility.
iPad/Tablet/Book Stand + Music Plug-in
Keep entertained while you run
Your workouts will no longer feel like a chore, with an integrated iPad, Tablet or Book/Magazine stand that will allow you to keep yourself entertained during workouts.
Pump your favourite tunes and get into rhythm with our in-built speaker system.
Workout Data at a Glance
Stay in touch with your workout data with a simple, but easy to read backlit LCD display.
Shows speed, time, distance, calories, incline level, pulse and a 400m running track.
Choose a preset or set your own custom program for the best results
Whether you're training for mountain runs, hill climbs or looking to make the most of your time with High Intensity Interval Training (HIIT), we've got a massive range of pre-set, personal trainer advised programs to suit your needs.
Have a custom workout you hammer out regularly? Set your own custom program with 3 Custom Programs. Choose your speed & incline intervals to tailor the right program for you, ready to be used everytime you turn on your treadmill.
Transportation wheels for easy movement
Premium WordPress Themes Download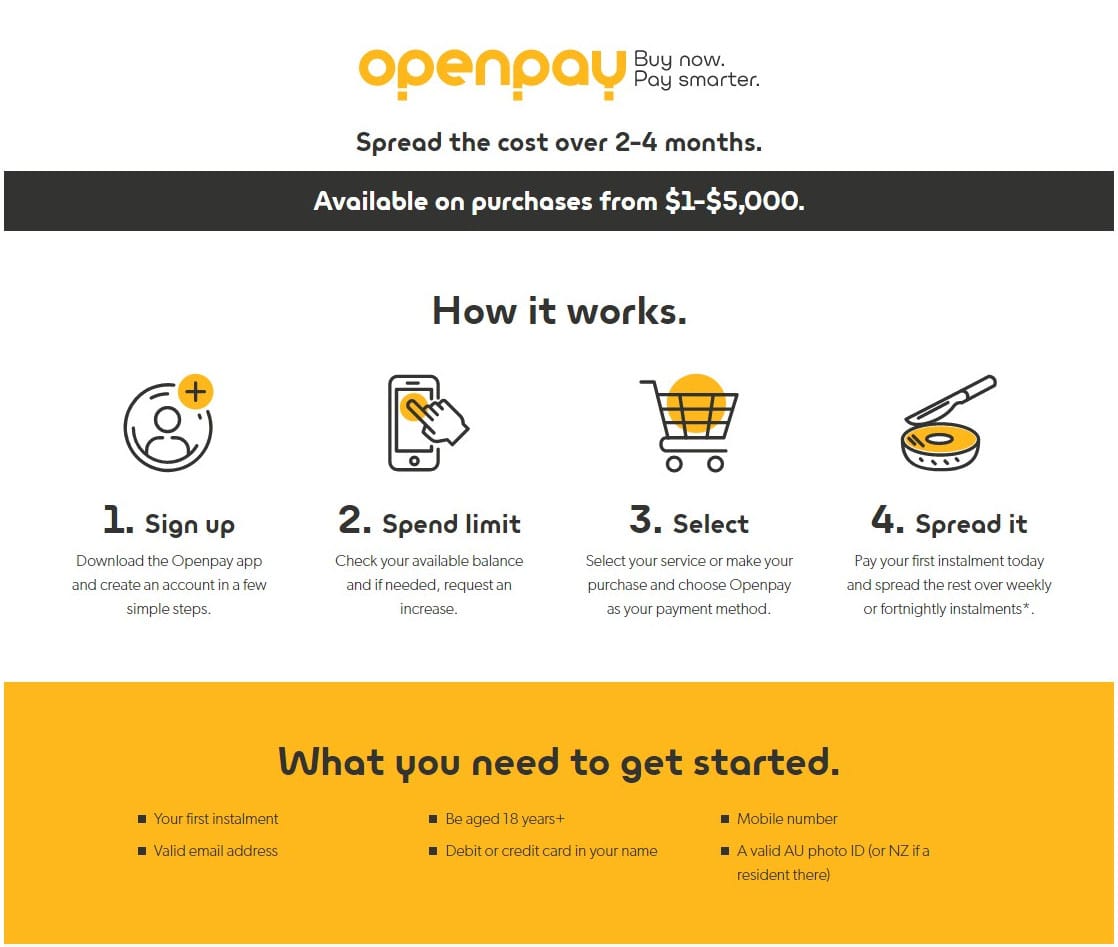 LayBuy | The Smart Way To Pay

How It Works:
Simply select Pay by LayBuy at checkout.
Returning customers only need to confirm the order to complete the purchase.
New customers can sign up at checkout and start using LayBuy today.
Your order is processed immediately and your payment schedule is established.
Only a sixth is due today and the rest is split over 5 weekly automatic payments on the day of the original purchase.
For further details and FAQ's about LayBuy please visit their website
here
.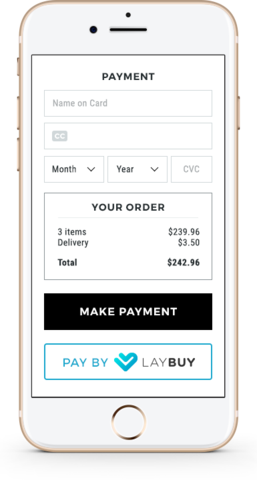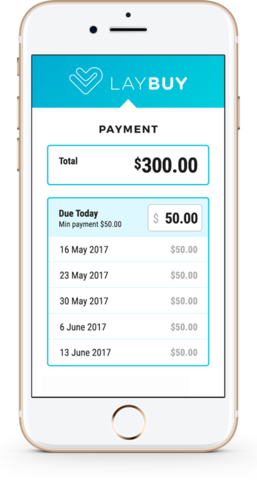 How
it
works
Step 1
Choose LatitudePay at checkout
Look for LatitudePay in the online checkout or shopping cart. It won't cost you any extra – just select it as your payment option.
Step 2
Sign up for LatitudePay
First time you sign up you'll need to grab your ID (for example, an Australian Driver's Licence or Passport), plus your Visa or Mastercard for the weekly payments. It's easy and takes about two minutes. Next time you just log in.
Step 3
Real time approval
If approved, you're good to go… just like that. Pay 10% upfront (or more if you prefer) and the rest over 9 weekly payments. Go forth and shop.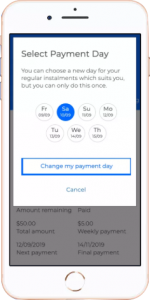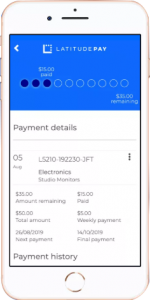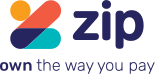 Want it
Create your account in moments and select
Zip at checkout

Get it
We pay the store, you get the goods,
nothing to pay today

Own it
Choose how you pay us back over time,
interest free

Reusable account
We give you one account with one monthly statement, no matter how many times you shop

Interest free
No interest, hidden fees or upfront payments

Flexible payments
Choose repayments that suit your lifestyle – weekly, fortnightly or monthly
We own easy
We only charge a $6 monthly account fee when you have an outstanding account balance. If you pay off your balance by the due date, we'll waive the fee. That's it. Easy.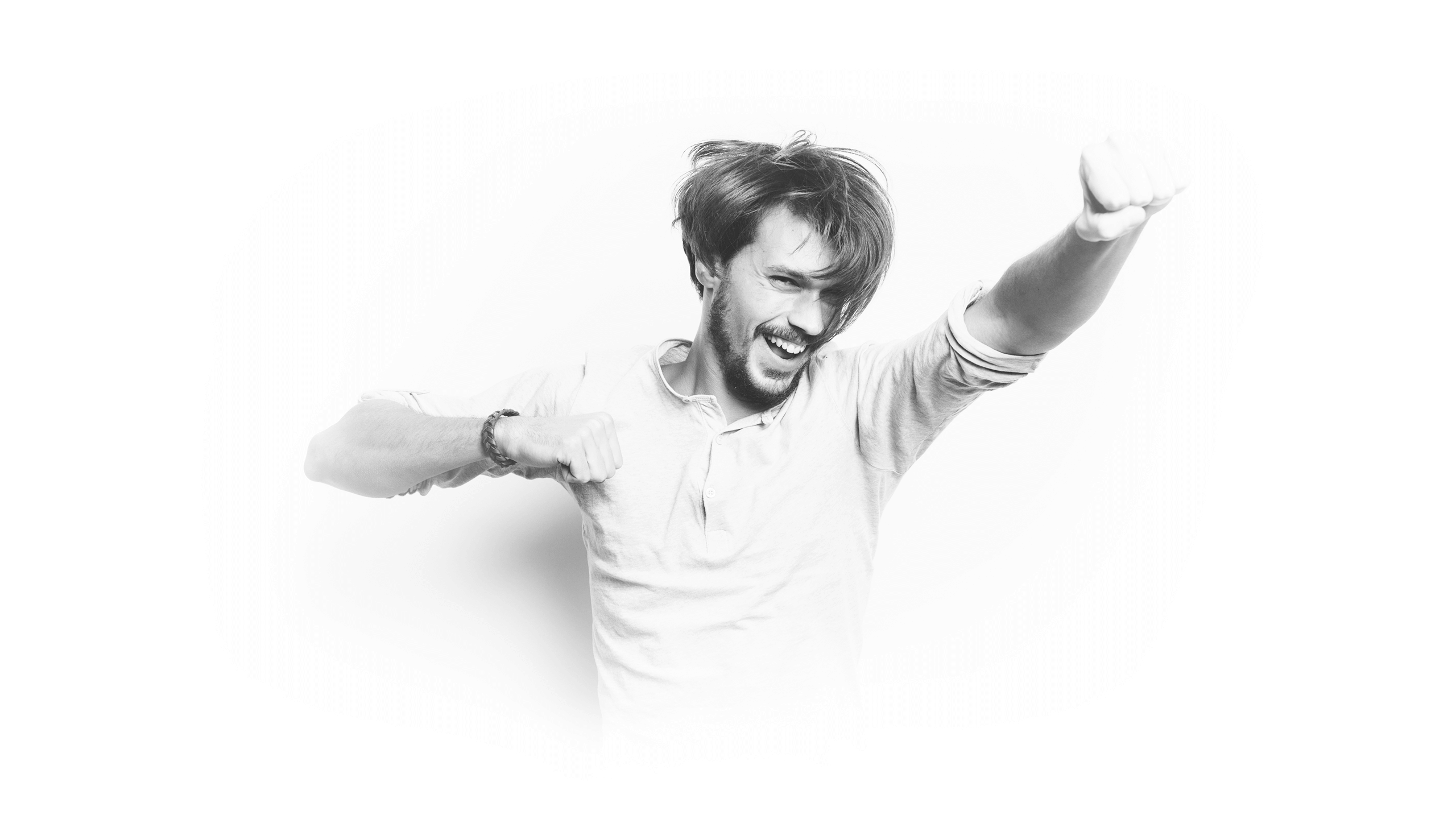 Create your account
FAQs
What is Zip Pay?

Zip Pay is a reusable account of up to $1000 that lets you shop now and pay later. No upfront payments and interest free always. Make as many purchases as you like up to your account limit, then set up flexible repayments to suit your lifestyle. Easy as.

How does it work?

Apply in moments and get approved for up to $1000 on the spot. Once approved, start shopping online and instore, wherever you see Zip at checkout. That's it – your purchase is all yours, with nothing to pay today. Interest free always.

How do repayments work?

Your first payment won't be due until the end of next month. When you open your account, we'll set up a monthly payment of $40 (or less if the amount you owe is under $40). This will come from your linked debit card on the last day of each month and run until your purchases are paid off.

Finally, if there's nothing owing on your account, there's nothing to pay. Your account simply remains active until you're ready to make a purchase.

Am I eligible for Zip Pay?

To be eligible to apply for a Zip Pay account, you need to:
Be an Australian citizen or permanent resident
Be at least 18 years of age
Have a valid Facebook or PayPal account, in your own name
Have a valid debit card, in your own name
Have not declared bankruptcy or insolvency
What are the fees?

Zip Pay is 100% interest free, always. There's a $6 monthly account fee, this monthly fee is waived if your closing balance is paid by the due date. No balance no fee. And you'll pay nothing upfront – there are no setup fees and no hidden charges. If you don't meet your minimum monthly repayment, a $5 late fee may apply. That's it.

How do refunds work?

Start by speaking to the retailer – if they agree, they will process the refunded amount which will appear back in your Zip account. If a refund puts your Zip account in credit, you can contact us to have the amount refunded to your bank account instead. Or, simply use it for your next purchase.
More FAQs
Zip is an Australian ASX listed company.

Pay over 8 weeks with four easy installments with Afterpay! You can pay with Afterpay on any order up to $1000 and spread the cost over four equal payments from your credit or debit card. (Limit of $800 for debit card accounts) The best part is you don't have to make full payment before your item arrives! Your order will be approved instantly, and if the items are in stock, they will ship the next day. Then you can enjoy your new product and let Afterpay help you organise your payment schedule. If it's your first time with Afterpay, your first payment will be made at the time of purchase. If you've used Afterpay before, your first payment will be made 14 days after purchase. Simply select 'Afterpay' as your payment method in the checkout and follow the prompts. No hidden fees and no lengthy application!
Term and Conditions
|
Privacy Policy
Transactions are processed through Afterpay's payment gateway.